La Grande, Ore – (Release from Eastern Oregon University) The Eastern Oregon Regional High School Art Exhibition featuring well over 300 works by students from 12 regional high schools opened Friday, February 24.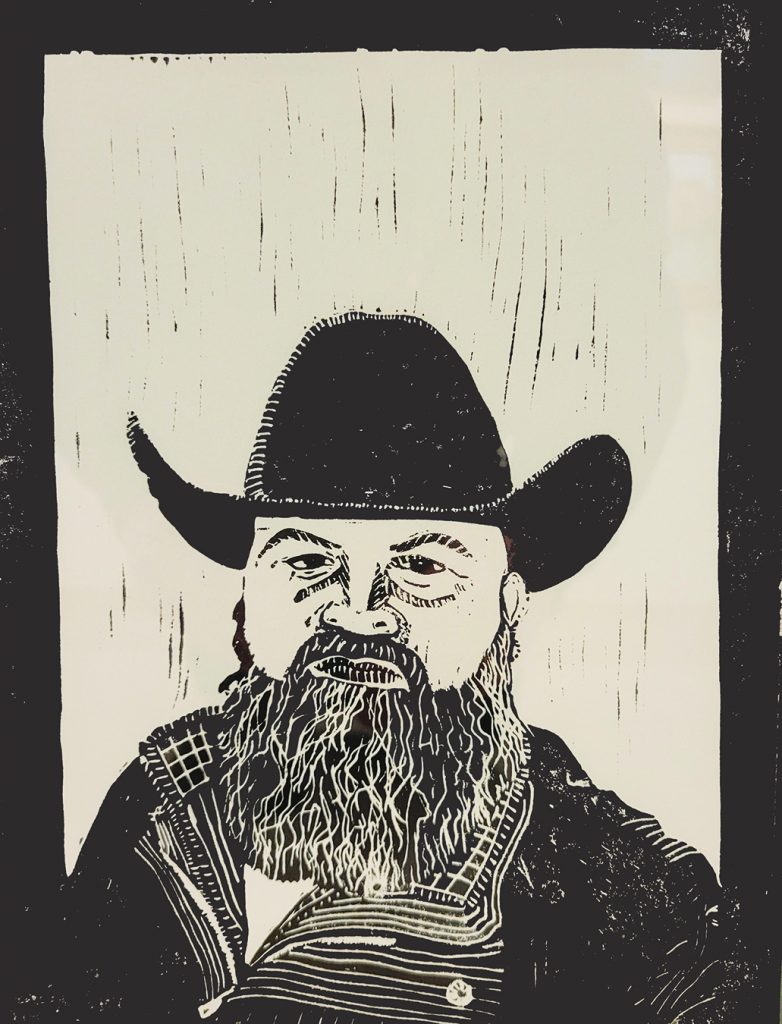 Nathan Lowe, Dean of EOU's College of Arts, Humanities & Social Sciences gave a brief welcome to visitors and awards were presented by Nightingale Gallery Director Cory Peeke.
The EOU Art Department and Nightingale Gallery would like to congratulate the following award winners from this year's exhibition and recognize the hardworking educators who make it all possible.

Awards were presented for exemplary work by students in grades 9-12.

All Best of Show winners received an award certificate, a $50 Dick Blick Art Supply gift card, and a sketchbook from the EOU Art Department as well as an EOU t-shirt, tote bag, water bottle, and other EOU swag compliments of the Office of Admissions. Honorable
Mention recipients received a certificate of award.
Best of Show 12th Grade:
Marlowe Hellberg (Baker High) for their acrylic painting "Soup Served with Sorrow"
Best of Show 11th Grade:
Katy McCants (Union High) for her linoleum block prints "Ribcage" and "My Dad"
Best of Show 10th Grade:
Nora Gisi (La Grande High) for her acrylic painting "Landscape"
Best of Show 9th Grade:
Ezra Storlie (Enterprise High) for his graphite drawing "I"