La Grande, Ore. – The EOU Board of Trustees convened on campus for the last regular meeting of the 2022-23 academic year on May 17 and 18.
Topics for the Board meeting included approving tuition and fees, updates on statewide issues and EOU programs, review of a new master's degree in social work, and recognizing outstanding faculty and retiring trustees.
Tuition rates were a key subject for the trustees, and after significant discussion, the Board ultimately voted to increase tuition rates while still maintaining the University's "best value" position relative to other Oregon universities. Trustees expressed concern about the tuition increases and their impact on students.
Tuition increases range from 2% for graduate resident and non-resident students to 4.9% for on-campus and off-campus undergraduate students. The Board also approved increasing room and dining rates by an average of 3% for 2023-24.
"We have continued to seek alternative revenue streams, and tuition fee increases are always the last resort," Associate Vice President for Finance and Administration LeeAnn Case told the Board. "We purposefully worked to balance the needs of the university with affordability to students."
Following a review of changes to consider in EOU's Ascent Strategic Plan, the Board voted to postpone a decision to make adjustments to allow more stakeholders, including the new president, to weigh in.
"We have a new President who has to be part of the conversation," Trustee Bill Johnson said. "We have important constituencies that have to be part of the conversation. We've seen good work today but we just need to make sure those people are part of the conversations moving forward."
Christopher Burford, board secretary and legal counsel for Eastern Oregon University, addressed the Board about the onboarding process of President-select Dr. Kelly Ryan, who officially takes office on July 1.
"A change in the chief executive always brings uncertainties," Burford told the Board. "The goal of our onboarding process is to let everyone who is invested know where the bumps are, and what to expect in the upcoming year."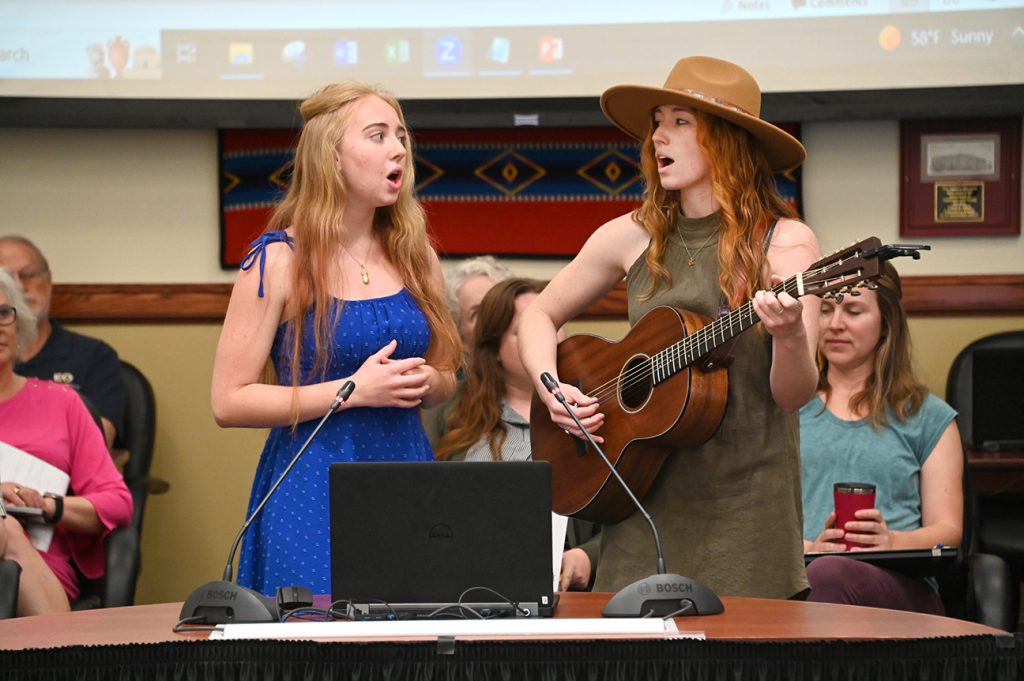 The second day of the trustee meeting opened with a musical performance by students, and sisters, Noami and Savannah Potter, highlighting EOU's music and voice programs
The Board of Trustees then presented resolutions of appreciation to retiring trustees Danny Bailey, Bill Johnson and former trustee and current co-president Richard Chaves.
Peter Wordleman, professor of music, was presented with the 2023 Teacher Excellence Award in recognition of his outstanding ability to engage students and his "extraordinary commitment to excellence."
The Board received an update about the Rural Engagement and Vitality Center from Vice President of University Advancement Tim Seydel, REV Executive Director Grace Donovan and REV Project Coordinator Cori Quillan.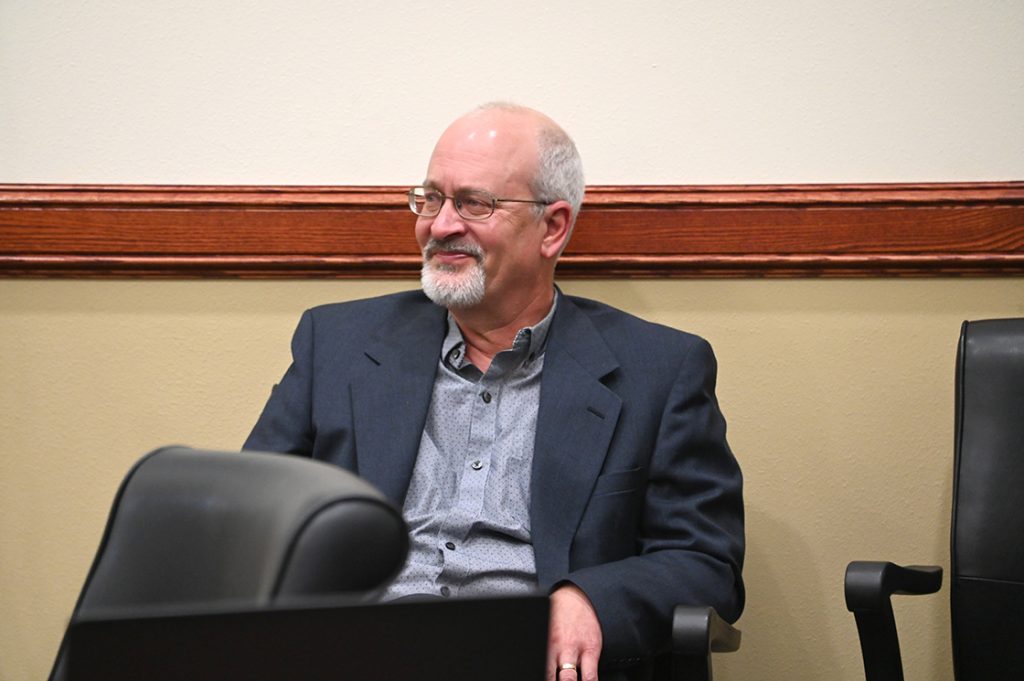 "The REV Center was created because of the need to connect EOU's resources with the broader community," Seydel said. "We were purposeful in establishing a partnership between the University and Wallowa Resources in order to bolster the many innovative projects around eastern Oregon."
Donovan highlighted the REV's commitment to ongoing projects including maintaining student internships and course integrations. She also informed the Board about the REV's strategic objectives including an organizational restructure into an independent 501c3.
"The REV is absolutely innovative," Board Chairperson Cheryl Martin said. "It's the wave of the future for experiential learning."
The Board approved the establishment of a Master of Social Work program after hearing from Interim Provost Matt Seimers and College of Education Interim Dean Rae Ette Newman on the need for rural mental health programs. Newman said the school was designed to be online and "as accessible as possible."
In other board business, Trustees received legislative and shared governance updates and met with Ben Cannon, executive director of the Higher Education Coordinating Commission.
Meeting materials and complete minutes are available at eou.edu/governance/board-meeting-schedule. A video recording of the meeting will soon be posted at: https://www.eou.edu/governance/livestream-meetings/.