LA GRANDE – As sizzling warmth continues to bake much of the southwestern central and eastern United States, AccuWeather forecasters say the Northwest is next in line to endure an extensive heat wave. Temperatures hovered near average since the start of June in the region, but much warmer weather will bring an end to that trend next week.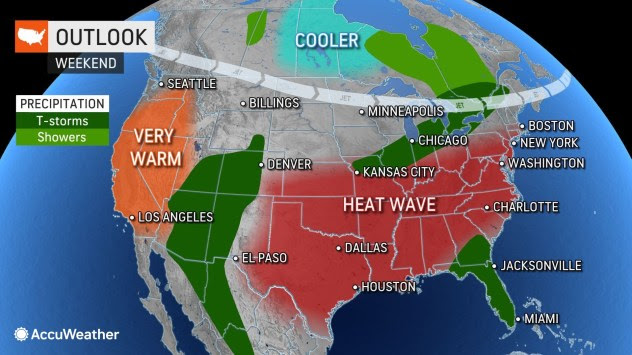 It was a little over a year ago that the Northwest set all-time record highs when a blistering heat wave evolved in late June 2021. During that historic weather event, the state record in Washington was set on June 29, 2021, with a high of 120 F in the small community of Hanford in south-central Washington. The Oregon state record of 119, previously set at multiple locations, was tied at Pelton Dam, located about 90 miles southeast of Portland.
Aside from a brief spike in heat around the same time this past June, conditions have been tepid compared to the ongoing blistering heat that baked the South Central states and western Europe earlier this week. Many locations in the Northwest have averaged within a couple of degrees of normal during the past 50 days or so.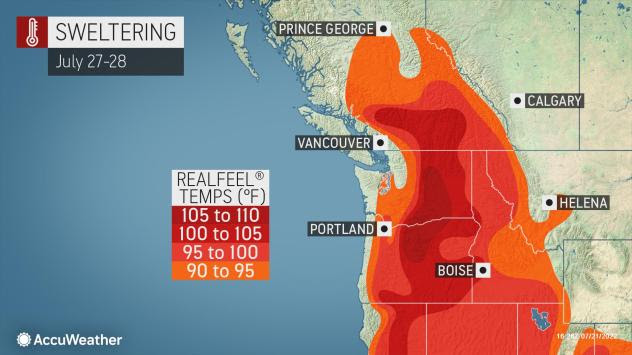 While highs may fall short of records in most locations during the upcoming heat wave in the Northwest, temperatures will average 10-15 degrees Fahrenheit above normal in a stretch of five to seven days and during what is typically the hottest part of the year.
Heat will build later this weekend into early next week in the Northwest following a slight dip in temperature from Friday to Saturday. Temperatures are likely to reach the highest levels of the summer so far.